-When using a special gem in any combination, where it says _____ used by [player name], the portrait and name are randomized, usually to someone who is not in the party at all. Image below to show you what I mean: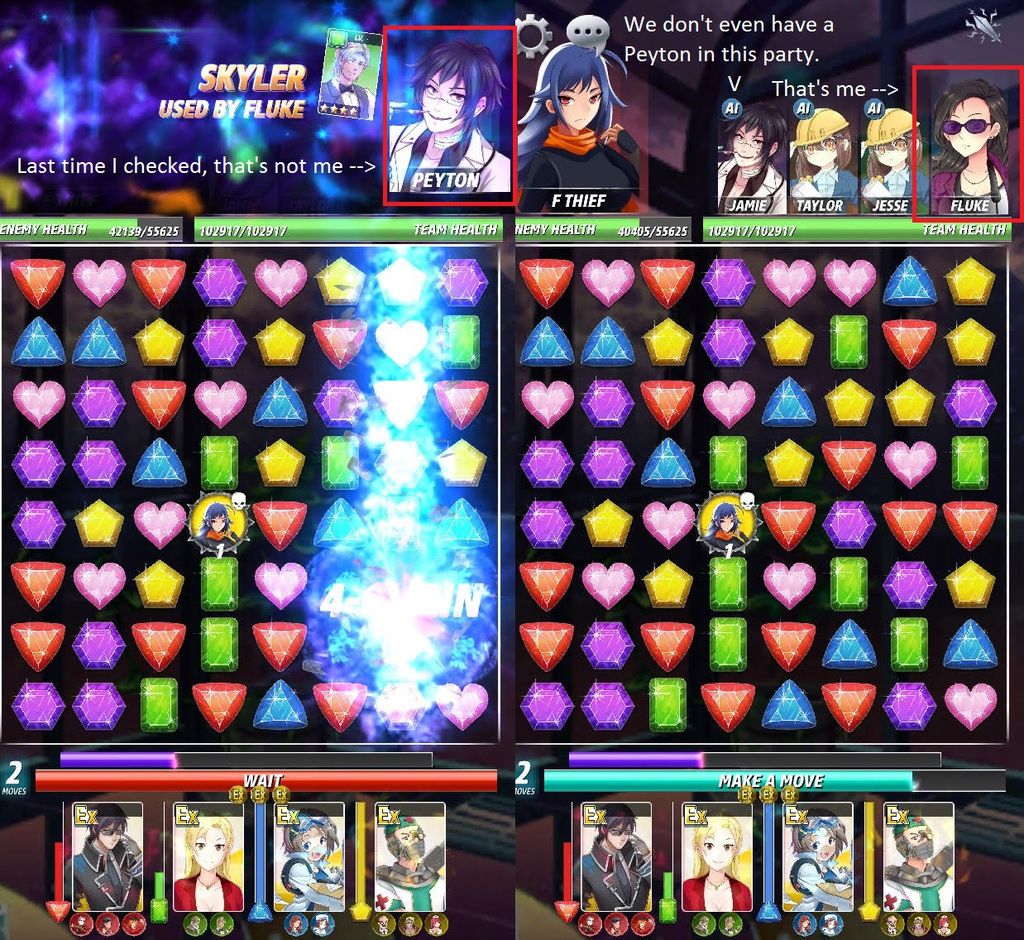 -When it is my turn, a legal move is considered a non-legal move (this happens at least twice per game)
-despite deck stating it has saved, reverts to old auto set after app has to be restarted or I go out of it and back in.
- once every 20 odd games, I get a screen freeze on the iOS version. The battle will continue, I can see what is happening, but I am unable to make any moves.